By default, product displays do not have products loaded. After they are added to a 3D Shopping Building, the displays will load with products if the 3D Store Building is connected to an online store.
We have a WalkTheWeb WordPress Plugin to connect your 3D Store to a WordPress WooCommerce online Store.
First, if you have not loaded WordPress, WooCommerce, and the WalkTheWeb Plugin in WordPress, start there.
Next, we can set up the connection in WalkTheWeb to your online store.
Login to your 3D Website and open the Admin Mode (Browse Menu on the bottom, Admin Home icon).
Expand the 3D Buildings Menu Option and click Select 3D Building.
Select your 3D Store Building to open it in the Admin Mode Editor.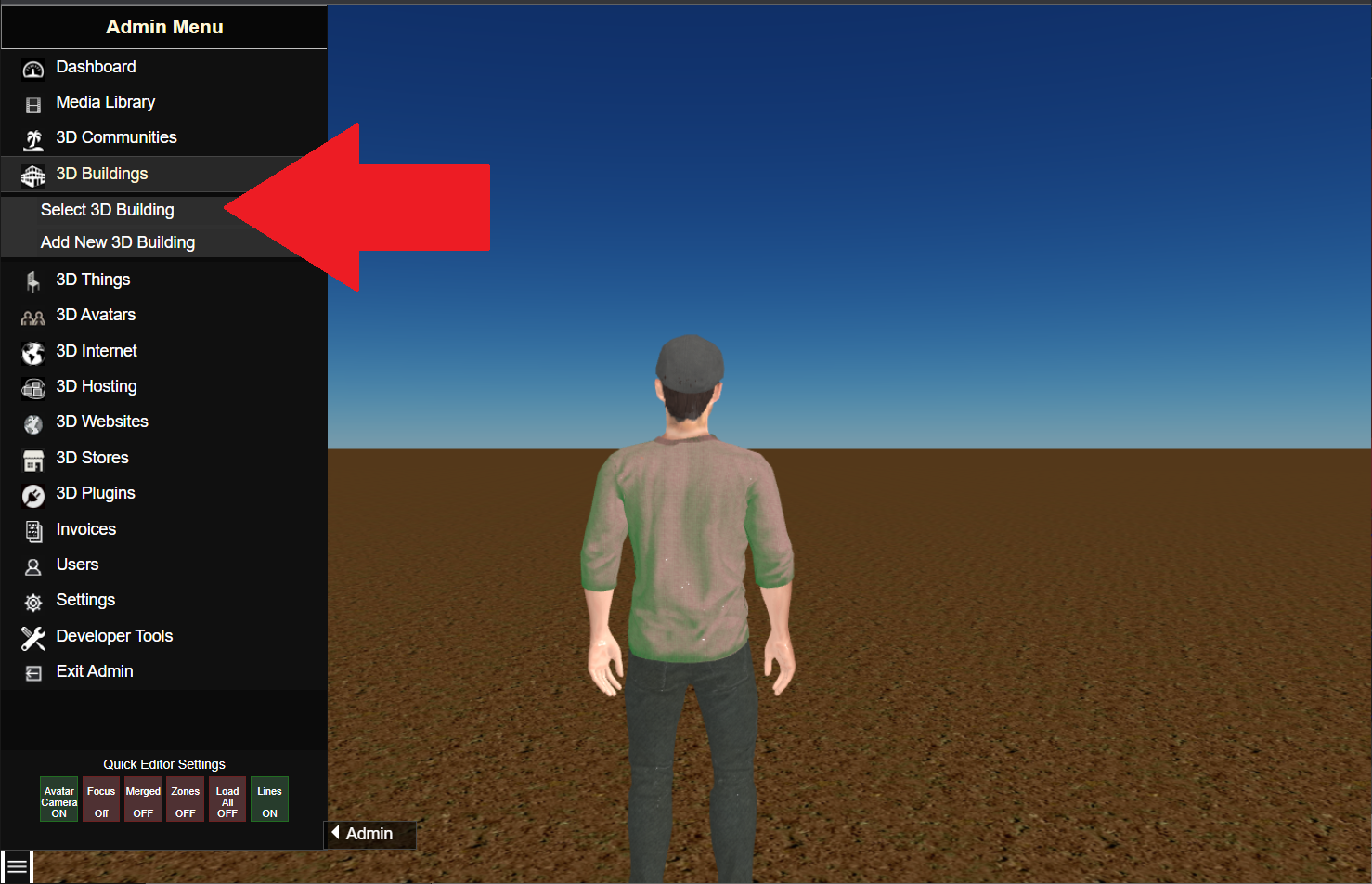 Select Options and Settings.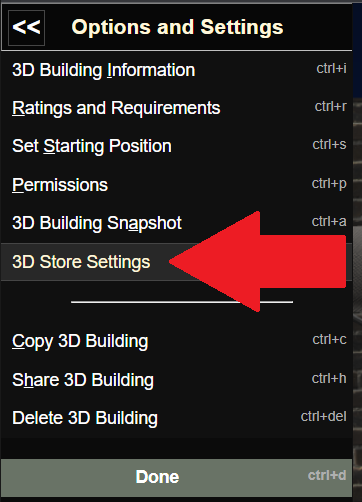 Select 3D Store Settings.
Then select your 3D Store from the Drop-Down and click Save.
If you do not see your 3D Store, Proceed to this page for instructions: Connecting a 3D Store with an Online Store.
Otherwise, the products and Categories for your Online Store will now appear in your 3D Store Product Displays, Category Lists, and Search Results.
Related Topics: Add Product Displays and Edit Product Displays, and Connecting 3D Stores to WordPress WooCommerce.