3D Buildings are made up of 3D Building Blocks – 3D Models, walls, floors, animated doors, windows, geometric planes, etc… and 3D Web Objects like images (with hover-overs and links available), multimedia, text, links, 3D Forms, scrolling windows, etc… and 3D Things – to create the 3D rendered view.
3D Building is a term used to describe a stand-alone region within a 3D Community Scene. The most common use is to load an actual 3D Model of a building, but there is no limitation that it has to be a building. It can be anything like a bridge, statue, soccer field, 3D Game, 3D Shopping Store, cart, dock, pier, etc.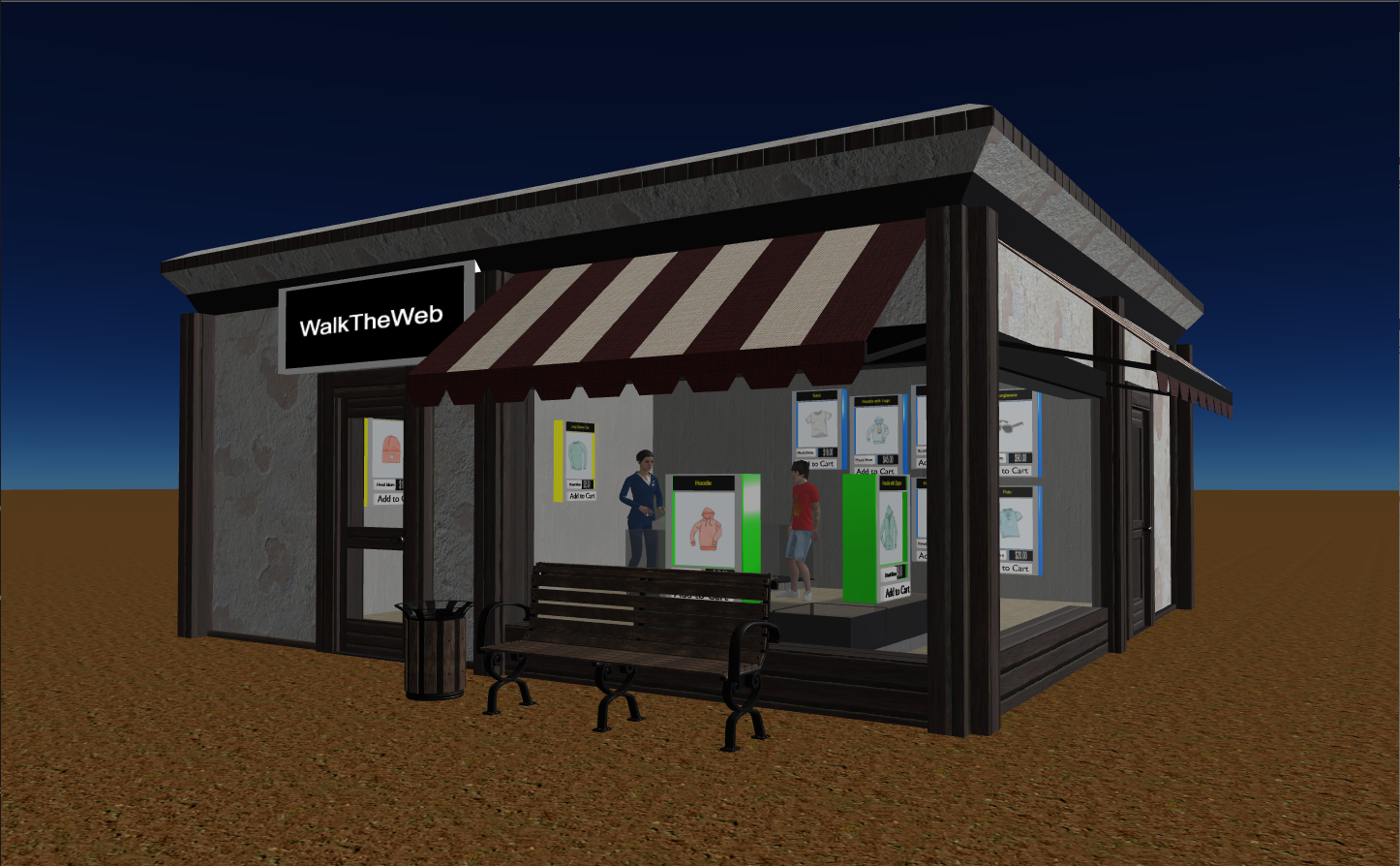 The uniqueness of a 3D Building region is that it can be opened directly and yet be placed, with a one-to-many relationship, into numerous 3D Community Scenes. This makes it easier to maintain, update, and even support with virtual customer service!
When you open a 3D Building directly, we refer to it as a 3D Building Website.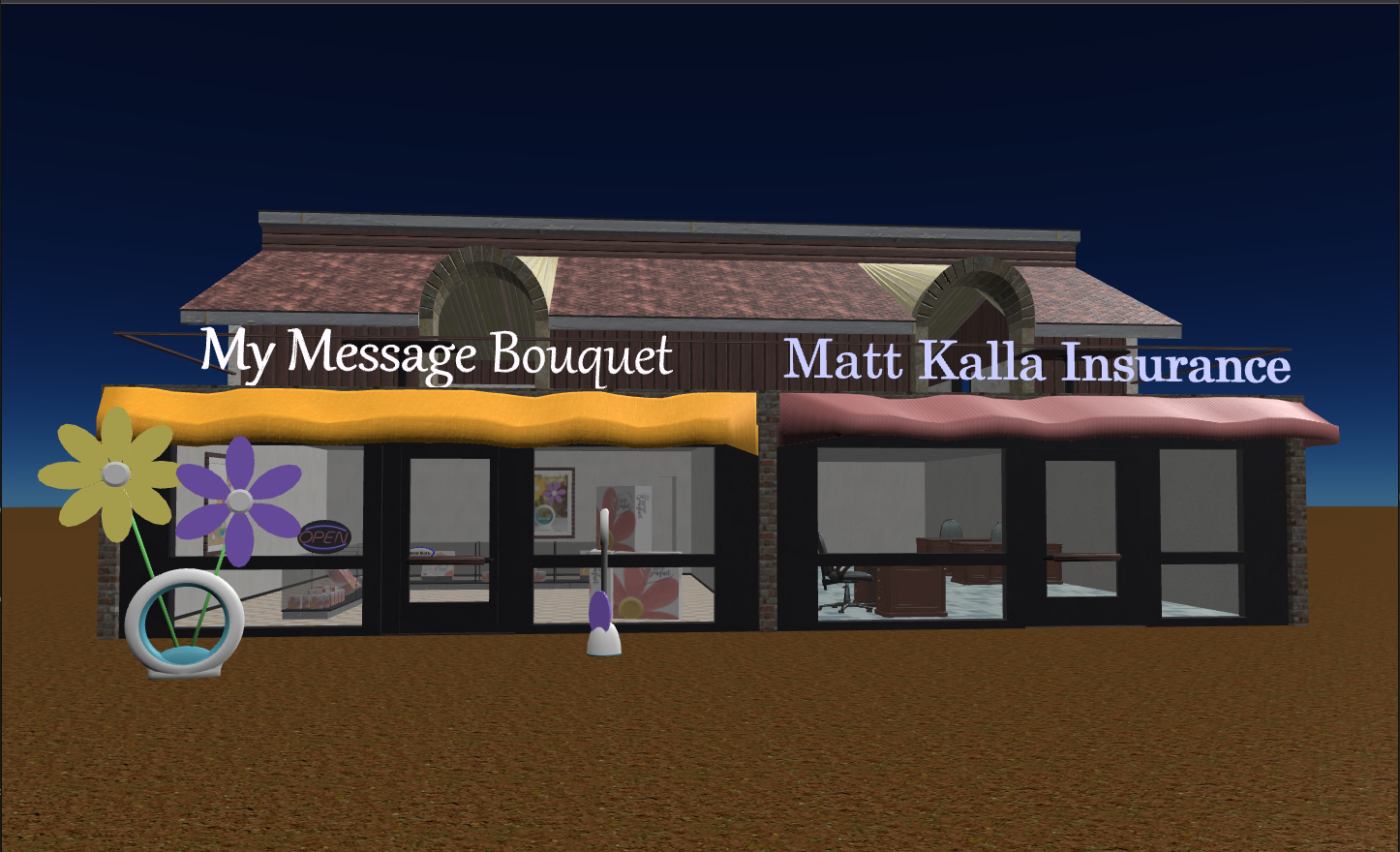 ---
3D Building Web Addresses
3D Building Websites are identifiable by the web address containing the first level path /buildings/.
For example:
---
Downloading 3D Buildings
WalkTheWeb allows you to Share and Download 3D Buildings.
To Download, login to Admin Mode and visit the Media Library under WalkTheWeb Downloads or open 3D Buildings in the Admin Menu and click Add New 3D Building.
Search for what you like and click Download. It will appear in your list under Select 3D Building.
Select 3D Building from Scratch as a blank canvas to create a 3D Building.
Related Topics: 3D Communities, 3D Things, and 3D Avatars. (3D Webs)